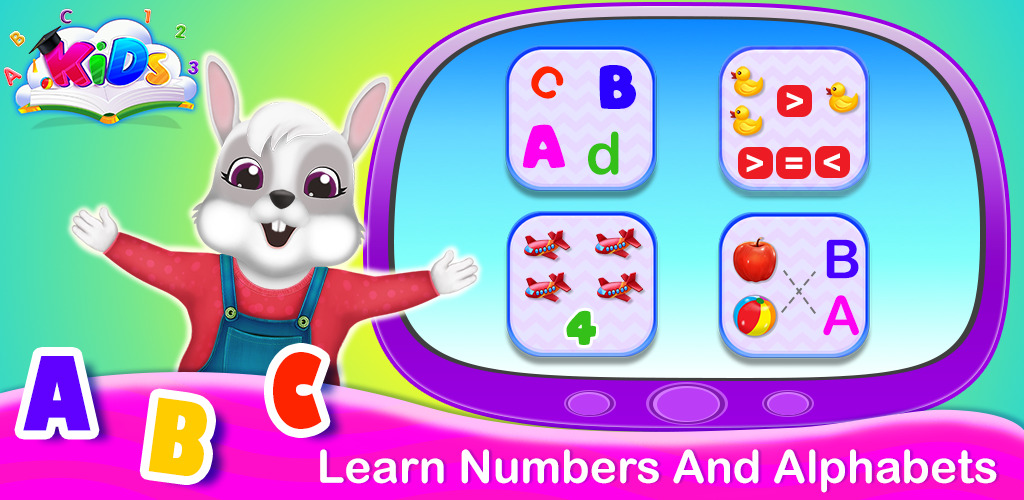 Fun and Educational Game for kids to teach the Alphabet, Numbers, Pairing, Spellings, Mathematics, and much more in an easy and fun way. Let them learn by themselves by playing these free mini-games.
Add excitement into your child's life with the Kids ABC & Number learning game. Games help kids to learn better and this top collection of educational games is the best way to start.
This Kid-friendly educational game is designed for kids and parents to play together. You can help toddlers or preschoolers to identify things, make words, find the alphabet and so on. Our colorful gameplay will grab the attention of little ones!
Amazing Game Collection includes a variety of unique minigames with step-by-step instructions:
Count the Things and Drag the Number
Identify the First Letter and Match the Things
Learn about Numbers and Letters by finding them from the tree
Spell the word by tapping the alphabet one by one
Learn and Perform Mathematical Operations like Addition, Subtraction, Counting, and many more
Identify the Proper Number or Letter and Touch them to Erase from the board
Googleplay Android = Download